About us
B
E

D AND BREAKFAST
LE DOMAINE DU PONT CANON
BETW

E

E

N LAND AND S

E

A
COT

E

S D'ARMOR BR

E

TAGN

E
5 guest rooms classified 3 ears of Gîtes de France
Your hosts Sonia and Nabil :
5 Guest rooms – Paimpol – Brittany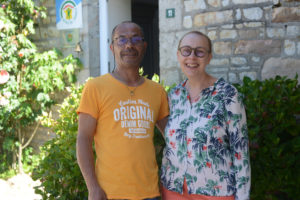 Both from Ile de France,  we left everything in mid-2019 to take over that guesthouse that was our heart stroke.
For Sonia it is a return to Breton roots by her two grandmothers.
And as for Nabil, he would like to be a captain during your stay to take you, you cabin boy, to discover our haven of peace, our beautiful and rich region.
It is a rapprochement of seaside, both passionated about fishing at sea and this region rich in landscapes, sensations, fauna, flora.
So it was no-brainer to receive guests and make you discover this environment, these landscapes, this varied and rich culture.
Captivated by this character house, we wanted to share our well-being with you.
Guest rooms – Paimpol – Brittany
In our new journey we are accompanied by our faithful companions Crevette (left photo) our cat who followed us to discover this beautiful region,  Manouche a pure Plourivotain (center photo) and Sia (right photo) our newcomer :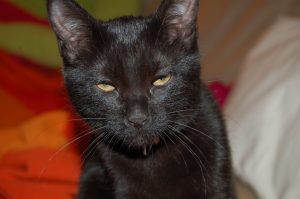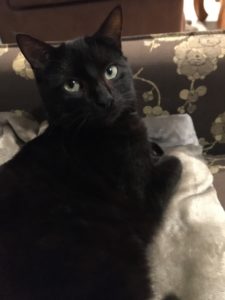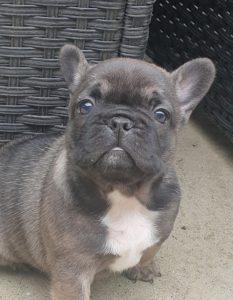 We also found at Domaine du Pont Canon a new companion in Biloute (left photo), who is a Norman donkey, and Opaline (right photo), who is a Croix de Saint André donkey :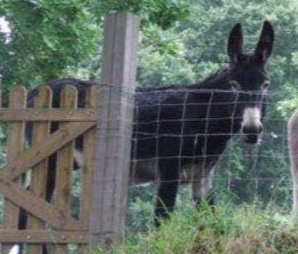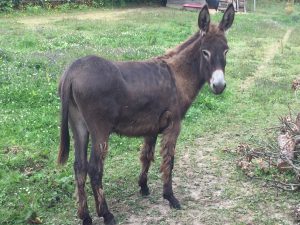 Come discover the wild coast, walk or cycle :
the GR34 which can take you far if you wish
and the island of Bréhat this magnificent island that is also called the island of flowers,
visit the Abbey of Beauport and its park which takes you to the seaside,
the castle of Roche-Jagu, the
Valley of the Saints and so many other sites and wonders …